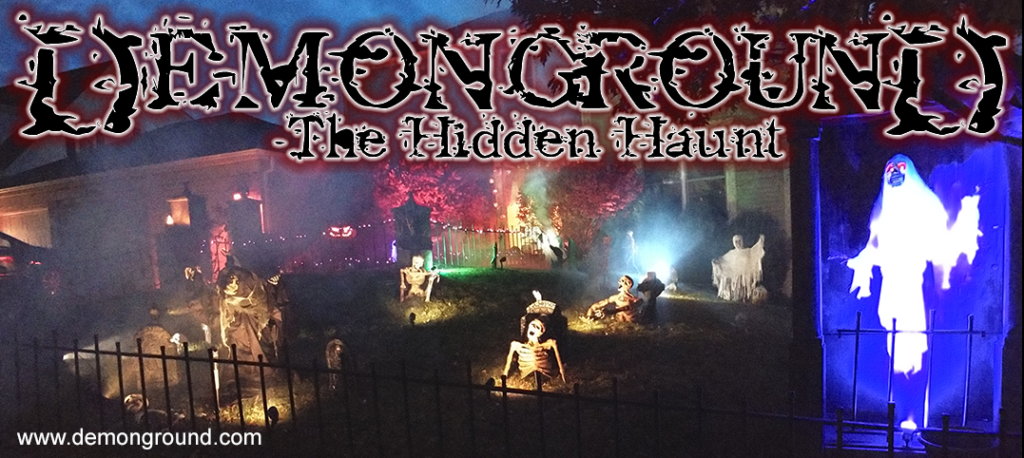 Welcome to our Haunt
We've been decorating our house every year since 1993 — this particular house since 2001. Every year we push ourselves a little further, and the display gets more elaborate. Because of our location, it is nearly impossible to spot the display from either end of the block – which explains why we've been a stone's throw from a handful of other elaborate haunts in Algonquin and never even knew it. It was pure chance that we happened to be spotted by a member of the Chicago Haunt Builders in 2018.
We are but one of many, many home haunts. Download the 2022 Chicago Haunt Builders List!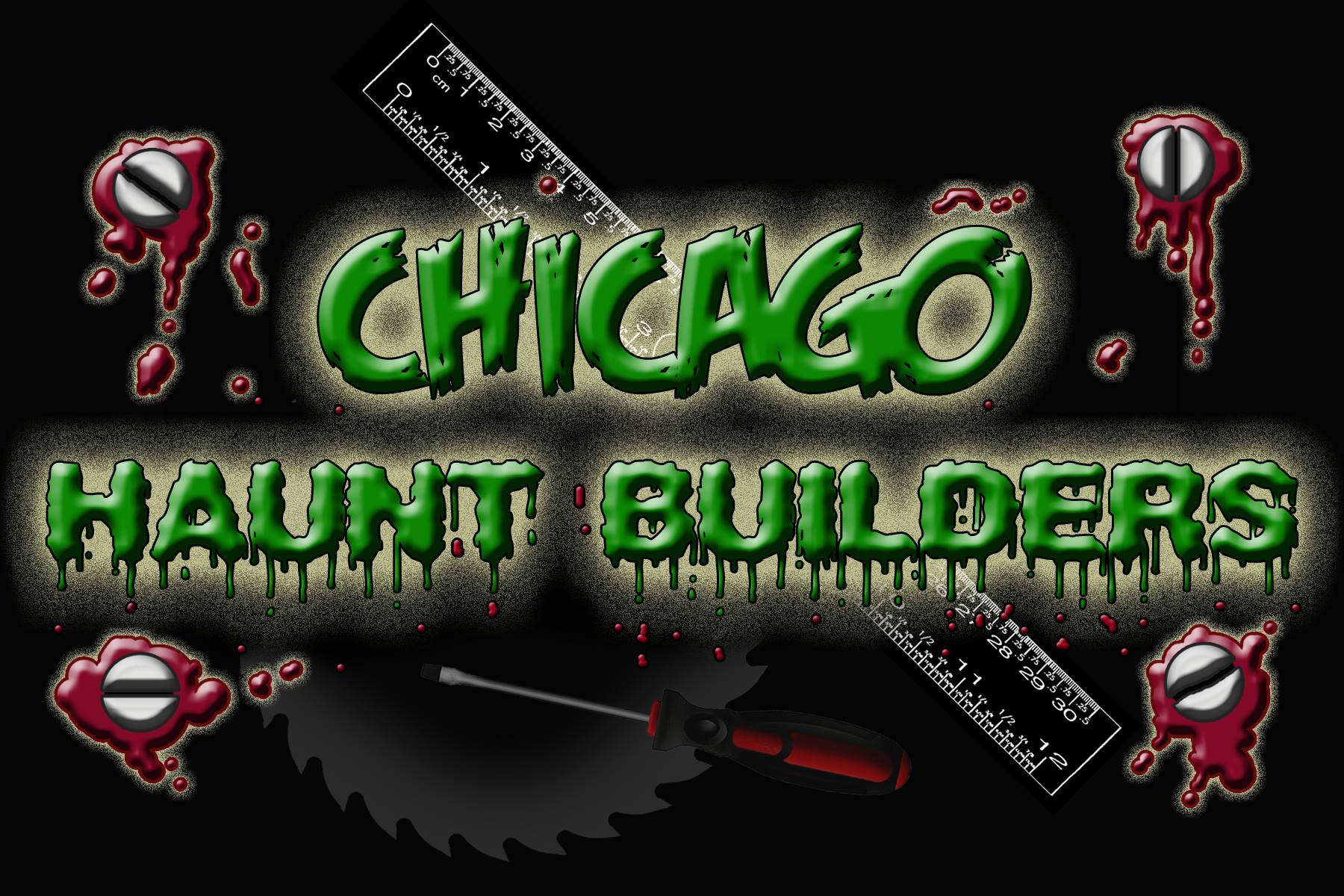 What's in a Name?
Because we've been here, hiding in plain sight for such a long time, we chose the name 'The Hidden Haunt'. But that's only part of the story…
The term 'Demonground' comes from a role-playing game called Dark Conspiracy. It refers to a region where the boundaries between dimensions have begun to weaken and it is possible for things to slip across the threshold between worlds.
Dark things.
Scary things.
Things that go bump in the night.
If that doesn't frighten you, then by all means come and see. But beware of the Dark Force on the other side of the rift. It watches.
Terror lurks just around the bend…
This year's exhibit page:
Note: We've used the name Demonground before. Perhaps you are confused by what you see here? Were you perhaps looking for a magazine? Demonground: Reflections of a Darker Future was the title of a horror gaming fanzine we published some 20 years ago. You can still find the back issues at our sister site demonground.org .